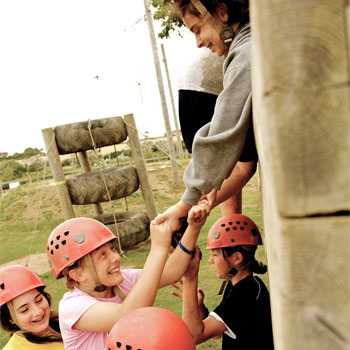 Wherever & whenever young people volunteer, help to make it count!
In today's interactive world, young people give back to society through many different avenues - most notably through their schools, youth groups and synagogues. For the first time, evolve provides a unique and collaborative way for youth professionals and community leaders to facilitate and mange young people's volunteering through multiple channels, helping them to count their contribution wherever, whenever and with whom they volunteer towards nationally recognised awards and qualifications.
What will evolve do for my group and its members?
Young people get exclusive access to a huge database of 100% youth and faith-friendly volunteering opportunities.
e

vol

ve gives you as a ycommunity the leader the ability to align your young people's achievements to existing awards - whatever they are doing, they can get rewarded and recognised!
Map your existing training to nationally recognised accreditation modules to turn your leadership training into real qualifications - helping your young people to develop transferable skills to add to their UCAS application and enhance their employability potential.
Once you register and build a profile, you will be able to explore the site in full and discover how you can join in.